HR Strategy
We help our clients to attain best people practices in alignment with the business goals.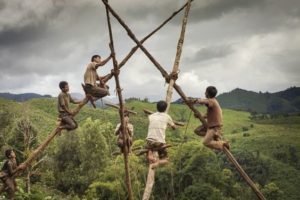 Organization Structure and Process System
In order to thrive in today's market, businesses need an organization structure which lasts through changes in leadership, economy cycles and business strategy. Our solutions here would encompass Policy Deployment, defining and aligning business processes with each role, laying down job descriptions, Service level agreements, span of decision making and reporting lines.
HR Policy Development and Employee Handbook
We would assist you in developing policies aligned with your business goals , streamline HR processes and bring on an Employee Handbook which clearly lays out Company Goals, Values, HR policies and Employee benefits.
Performance Management System and Support Coaching
To retain your best resources, to motivate and unleash potential, we help you build and implement, Performance Management Systems which result in positive reinforcement. Our Support Coaching would entail coaching managers on Appraisal interview techniques.
Employee Satisfaction Survey (ESS)
Lets talk Employee Satisfaction and Employee Engagement.  Our Customized ESS would include each aspect which may facilitate or inhibit employee's performance.
Change Management Solutions
We help through people policies and Strategic measures to transition change in your organization and build a more productive workforce.